kazkiri bohemian rhapsody litter whelped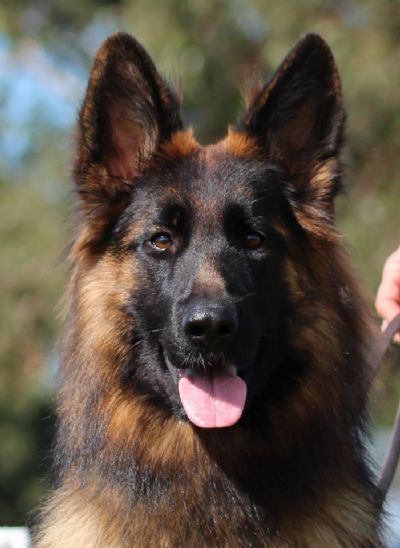 Photo: Kazkiri Bohemian Rhapsody
LITTER WHELPED 14 JUNE 2018
5 MALES - 3 SABLE, 2 BLACK & TAN
2 BLACK & TAN FEMALES
To
Photo: *Siobahn Greyt Impact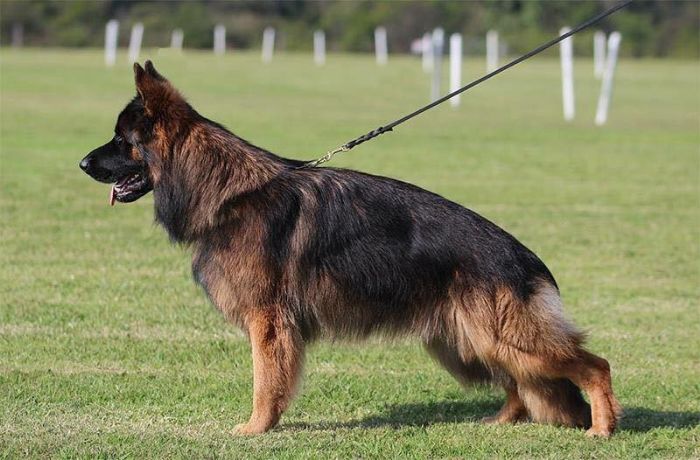 Litter Due 18 June 2018

Please contact Yvonne on 0426 226 138 & ask to go on her puppy waiting list.

Pet Name: 'Indianna'
Registration: 3100305418
Microchip: 982000362768828
Sire: Australian Champion *Siobahn Apollo
Dam: *Kazkiri Suri
Date of Birth: 25 April 2014
Owner: Yvonne Yun
Sex: Female
Hips: A 1-5
Elbows: Z 0-0

Kazkiri Bohemian Rhapsody's Littermates
Kazkiri Born on the Bayou
Kazkiri Bubba Sparxxx
Kazkiri Black Metallic
Kazkiri Bark at the Moon
Kazkiri Borstal Boy
Kazkiri Bohemian Rhapsody 3 Generation Pedigree
S: Aus CH: Siobahn Apollo.

S: As Du Domaine Du Val D'aulnoy

S: Zamp vom Thermodos

D: Prissia du Domaine du Val D'aulnoy

D: Siobahan Panache

S: Dellahund Justa Crusader

D: Siobahn Aurora

D: Kazkiri Suri.

S: Igor von Pallas Athene

S: Drago von Pallas Athene

D: Ilexa vom Schloß Querenburg

D: Kazkiri Dana Scully

S: Aimsway Abacus

D: Hilltop Vroni
Welcome to Indianna's Photo Album.
Click each link to view larger photo.